I am not sure you know there are people who achieve more than 10s of 1000s of dollars per month from one person online business.
If you dont know it, now you know it
Actually, it is more than 5 figures
But the question is how they have achieved it…
Can I get there…
In this post, I will put more focus on creating your system to achieve it
The first step is to know what you want to achieve.
You cannot do it if you are focusing on many projects at once.
You need to select or focus on one or two.. and give your maximum effort to make it a success.
So, now ask yourself what you want to achieve.
Once you have done that you can start planning it.
As for the demonstration I choose  Creating a Weekly Newsletter and make money from it.
And I will use this newsletter to repurpose content for my Blog, Medium Stories, Twitter Threads, and Tweets.
So here is how I created my system.
So let's start creating the workflow to create a newsletter.
Here is what I do and why I do it.
To gain customers I need to promote it, but my audience should not feel forced.
Of course, I must deliver value.
Once I create this system, I will need to complete the everyday tasks.
To complete the tasks, I don't want to spend more than 1-2 hours per day.
Here is my Flow of Creating the Newsletter
On Monday, I select a topic for my weekly newsletter. (I already have a list of all the ideas I want to write about; whenever I have an idea, I write it down)
So, on Monday I just need to choose one.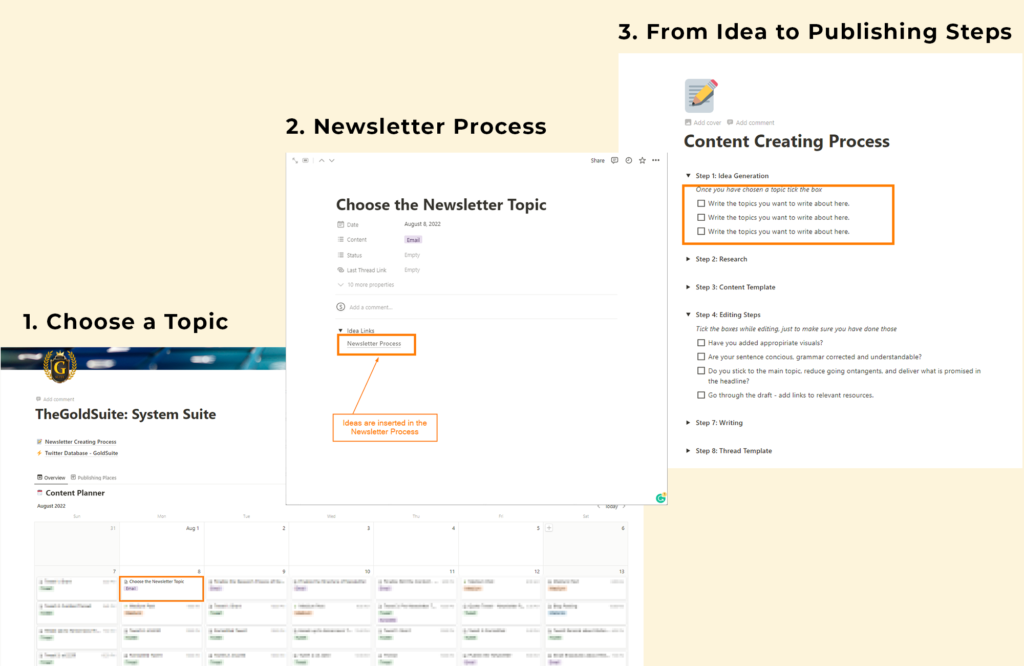 During the Content Creating Process, I do research about the topic I choose.
Do you think I can do this process in one day?
So that is why I have allocated days and time for specific tasks of creating the Newsletter.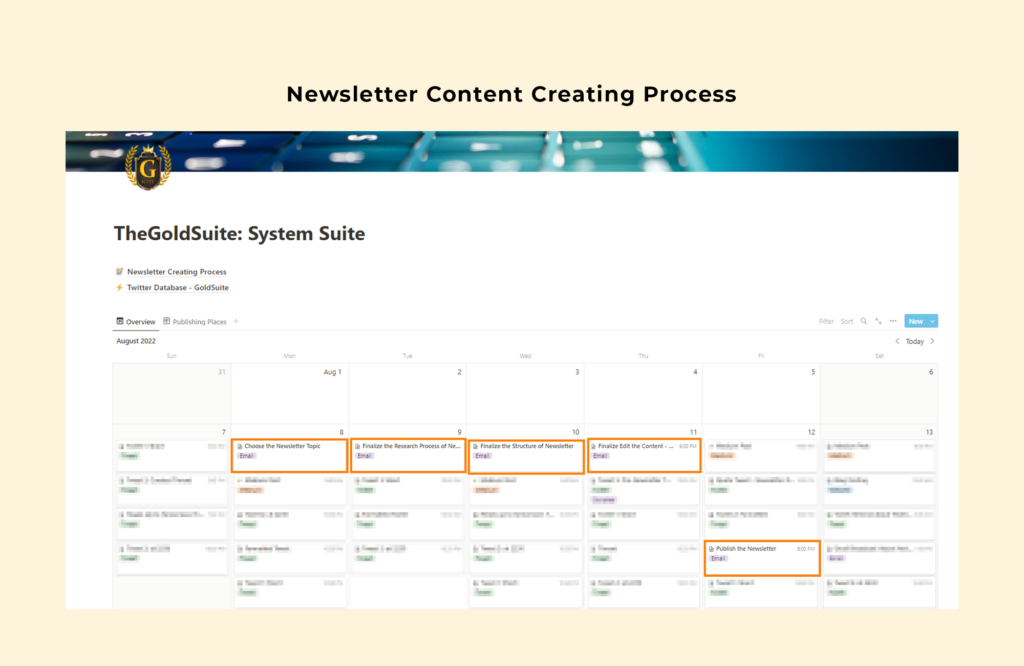 That is the process of creating the newsletter, but I don't finish from here.
Next, comes the task of promoting the newsletter.
I also repurpose my newsletter, and I have allocated tasks before publishing the newsletter and after publishing the newsletter.
Before Publishing the Newsletter, here is what I need to do: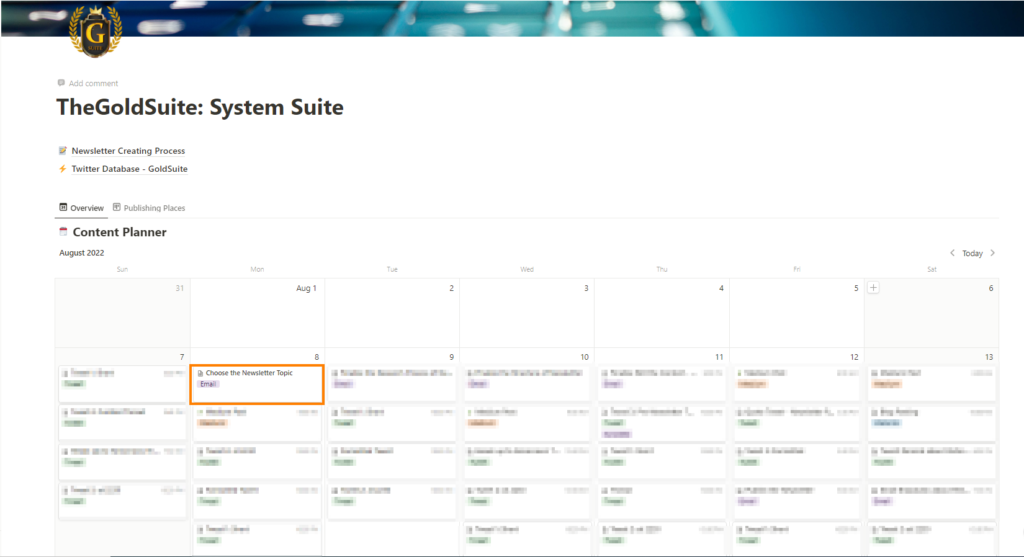 To promote the newsletter I sent pre-newsletter Tweets, and I have Tweets Templates for that.
Also when to post the reminder quote tweets like this below.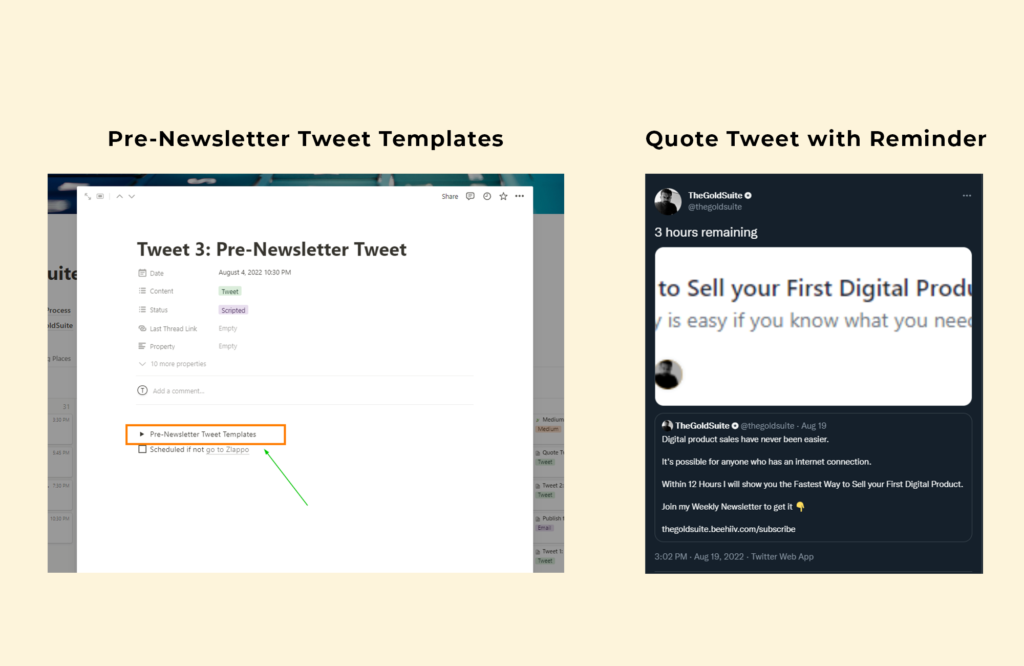 I am not done after publishing the newsletter.
Tasks I need to complete once I publish the newsletter.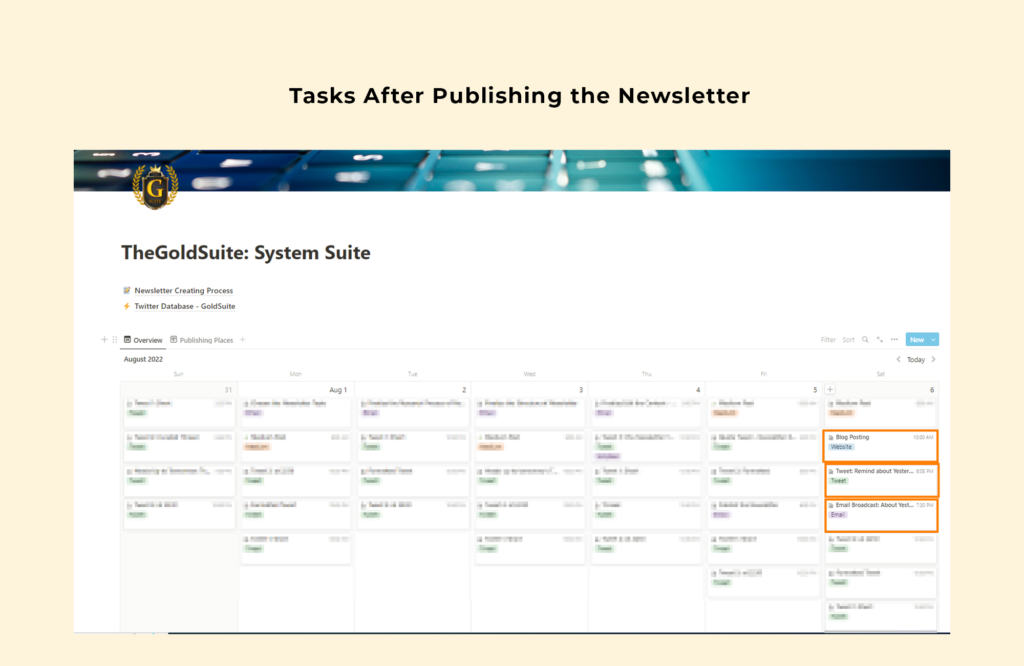 Repurpose the newsletter content.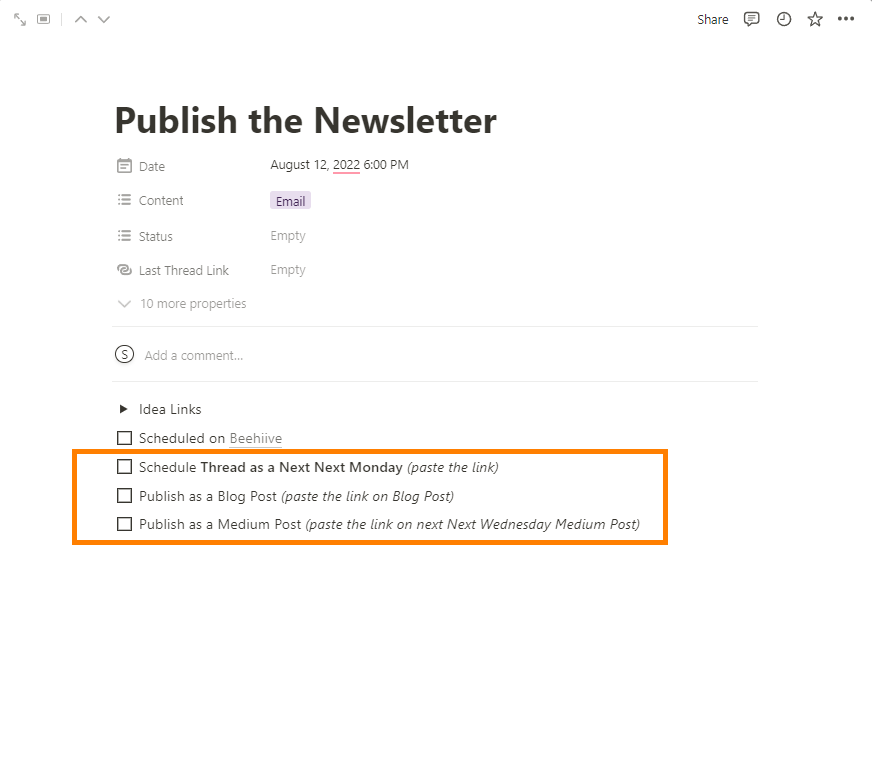 Those are the tasks related to my Newsletter and Newsletter Promotion.
Once you've planned and established this system, it's easy Everyday tasks are simple.
This keeps me motivated and consistent. That is what you need.
If you are interested in this kind of pre-made system you can get it now.
Copy this system or create your own system.
It will also help you to achieve bigger goals.
Thanks for reading, and I hope you learned something valuable.
---
Whenever you're ready, there are 2 ways I can help you:
To Grow Your Twitter Account? here is all you need to start. (500+ students are learning)

Exact Strategies I used to grow my Twitter account (growing +10K followers/month)

​Get my Favorite 100+ Tweet Templates (700+ creators are using it)

Tweet templates I used gained Millions of Impressions/tweets