On Aug 25th, 2022, I got a mail from Medium saying this.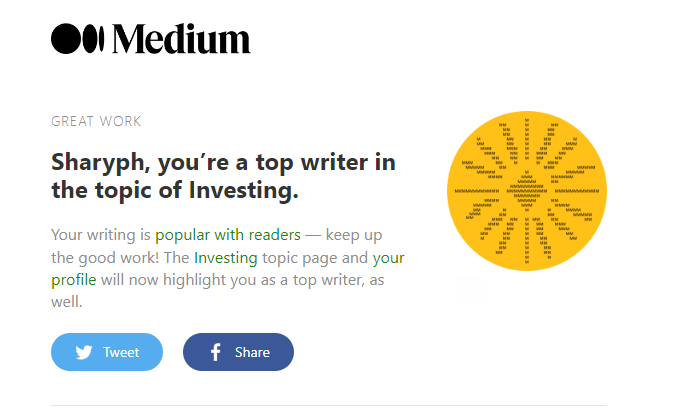 It has been not more than 3 months since I started posting Medium Stories on a regular basis.
But I have seen people who have been working for this for years.
So, in this week's newsletter I will show you how I did this, and the steps I have made, I hope it will help you if you are trying to become one
Here is How I did it
Focus On Quality
Quality is the most important.
But how to create quality content is the biggest question.
Don't just write how-to guides, show them your results, show them how you did it.
For example, this is a story I wrote once I achieved this.
If you can write this type of content, it is difficult to ignore because you have demonstrated your results with proof of what you have done.
Find a Good Publication to Publish
I am sure you know what you are writing, and what expertise you have.
In my case, I am an Options Trader and Investor. So started searching for good publications related to my topic.
You dont need to find more, 2–3 to three is fine.
Create a system to publish
As you know I have been working in 9–5 but I manage to publish 4 medium stories, 3 Twitter threads, 2 Blog Posts, and 1 deep drive Newsletter per week. 
This is because I have a system or a flow to create this amount of content.
In this story, I have explained it in detail.
Like-Minded Community
This is an underrated move, I should say.
I didn't expect that from a community.
They help me to clear all my doubts, and every question I asked, and an insane amount of knowledge. Not only for medium writers but all types of content creators who want to build an extra income online.
That is all from me… I hope this will help you to achieve your goal of becoming a Top Writer on Medium.
By the way, I didn't expect this so fast and I don't know the value of it, thanks Evan Kelly for explaining to me the value of it. When I shared this with the group.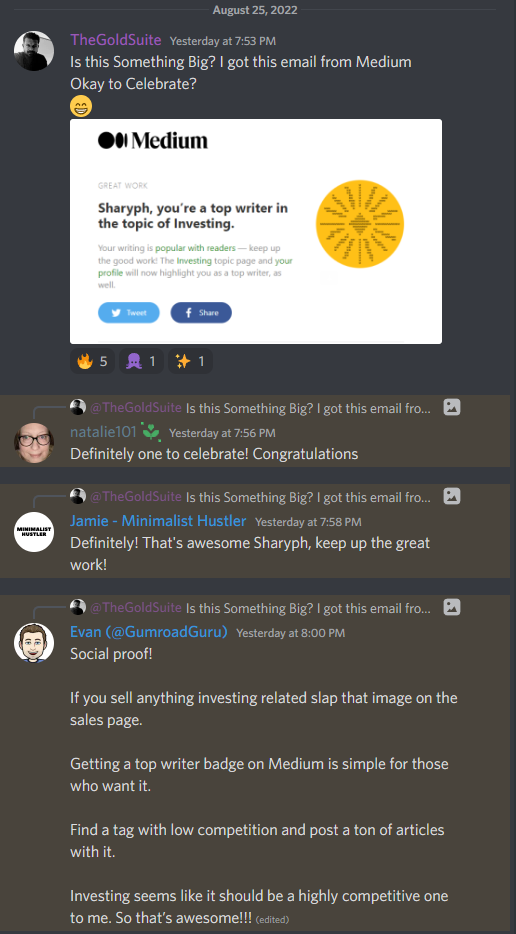 I hope it helps you if you are someone who is looking to grow your Medium Account.
By the way, if you dont know the value of building an audience on Medium You better ask Google "The Benefits Creating an Audience on Medium"
Here are the ways I can help you
Thanks for reading, and I hope you learned something valuable.
---
Whenever you're ready, there are 2 ways I can help you:
To Grow Your Twitter Account? here is all you need to start. (500+ students are learning)

Exact Strategies I used to grow my Twitter account (growing +10K followers/month)

​Get my Favorite 100+ Tweet Templates (700+ creators are using it)

Tweet templates I used gained Millions of Impressions/tweets