How to Grow an Email List by using a Simple Lead Magnet.
99.9% of entrepreneurs use Lead Magnets to capture Emails. But most people still didn't know how to use it correctly, what I see as the most difficult and the most concerning part was driving traffic to the lead magnet. Of course, if you cannot drive traffic you cannot get more people to download your Lead magnet.
In this post, I will show you my techniques and how you can do it, I don't use any paid ads to drive traffic.
Before getting into promoting the lead magnet, I will show you step-by-step how you can design it, what types of lead magnets you can use, various types of lead magnet designs, and my rules of a simple lead magnet.
This will be a short course compact with lots of value about the lead magnets. If you read this post completely, I am sure you don't need any material from anybody about lead magnets. 
1. Types of Lead Magnets you can Create
I don't want to go into detail about everything you can offer, but here is a huge list, select one or two and start creating one.
Checklist
eBooks
Training Videos
Guides
Report
Cheatsheet
Case Study
Spreadsheet
Webinars
Toolkit/Resource List
Templates
Recipes
Free Trial
Audio File
Swipe Files
Tutorial
Printable Poster
Assessment/Test
Sales Material
Catalog
2. Tools I used and How I designed my Leaded Magnet
Here is the Lead Magnet I created.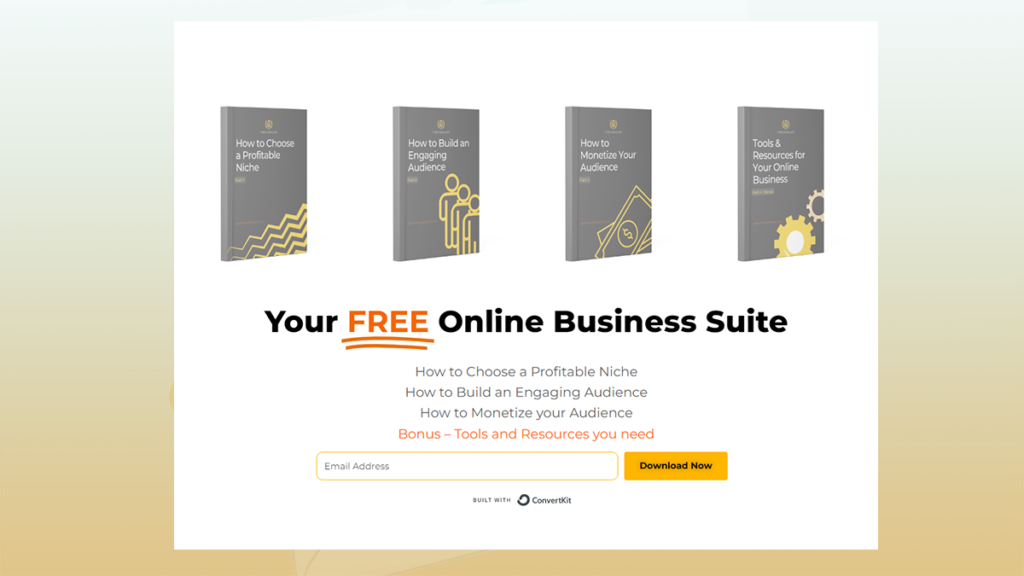 1. Canva: To design the book covers.
2. Photoshop: This is an eBook Mockup from Freepick(com) Once I downloaded the Mockup, I use Photoshop to edit it.
4. Convetkit: I use ConvertKit Free Landing Page to Get the Form
5. MS Word: I used it to write the eBook and convert it to PDF
Here are 3 Examples of Lead Magnet designs.
1. Cheatsheets
2. Resource Lists
3. Budget Sheets (Templates)
3. Rules of a Perfect Lead Magnet
Easy Look and Consume
Should have one Single aim
Should solve a Problem
Should show the Benefits
The offer should be aligned with your brand.
Let's dive into the details.
Easy Look and Consume.
A lead magnet should be concise and straightforward, not complex. It should break the ice and spark the reader's interest. The simpler it is to consume, the quicker they can apply it, and the simpler it will be to offer your paid goods in the future.
Should have one Single aim
Your lead magnet should not be an exhaustive tutorial. The objective is to efficiently educate individuals on a specific issue and demonstrate that your products DO deliver results.
Should Solve a Problem
Do not attempt to educate your reader on an issue they are unaware they have. Develop a solution for a well-known issue. This is the most effective technique to ensure that your lead magnet is needed, will be read, and produces results.
Should show the benefits
The name of your free product should convey the benefit it will provide to your audience. Example 1: Five approaches to increasing conversion rates Example 2: Step by Step Guide to Start your Online Business.
The offer should align with your Brand
Ensure that the transition to your paid product is seamless Your paid product should complement your lead magnet in a superior manner
The fun part, or what you are waiting for is here…
4. Ways to Get More Traffic to your Lead Magnet.
There are so many ways, but be smart to use it. Here are 5 ways you can use your lead magnet easily to get more emails.
1. Auto Plug a tweet once your main tweet gets a certain amount of likes.
2. Use the link in Bio
I like how I have used it here
Over the last 28 days I got more than 900 clicks or per day on average I am getting 30+ clicks.
3. Lead Magnet on Home Page. 
4. Include on Website Blog Posts
(where it is appropriate)
5. Use Instagram Highlights 
In this post, I have explained
1-Types of lead magnet you can create
2-Tools I used and How I designed my Leaded Magnet
3- Rules of a Perfect Lead Magnet
4- Ways to Get More Traffic to LM
---
Whenever you're ready, there are 2 ways I can help you:
To Grow Your Twitter Account? here is all you need to start. (500+ students are learning)

Exact Strategies I used to grow my Twitter account (growing +10K followers/month)

​Get my Favorite 100+ Tweet Templates (700+ creators are using it)

Tweet templates I used gained Millions of Impressions/tweets