As someone who considers himself creative but also has bills to pay, I know that I can't really quit my 9-to-5 job to work on my side projects full-time right now, despite how much I enjoy it.
When you read about successful people, you will notice that they usually started a side project while working a 9-5 Though it is difficult, there are ways to pursue your creative interests while working full-time even in the limited free time you have after a long day
Here is how I have been doing it, It will help you succeed in both your side project and your 9 to 5 job. and I will show you my routine, which helps me to be consistent over a long period of time.
1. Concentrate on one task at a time
Choose one project to focus on at a time and work on it whenever you can. Your "real job" may end at 5, but be ready for a different type of work to begin when you get home.
2. Utilize your evenings and weekends.
Even if you don't think you have time to work on a creative project, you do. You can repurpose the time you would otherwise spend watching Netflix or scrolling your phone. Believe me, once you make it a habit, it will become easy.
The best places to find extra time is on your nights and weekends. During the daytime, you may not find long hours, so you should be able to plan what you will do in that short time period. The idea is to concentrate on short-term tasks that can be finished in a few hours.
3. Allocate Time for Planning
Sunday afternoons are ideal for planning out what you want to accomplish in the coming week, So make new lists and set new goals for yourself. This way, by Sunday night, you'll feel accomplished and prepared for the new week ahead.
4. Be Prepared to take Notes always.
Everything is in one place with a dedicated notebook, Ready to be accessed whenever you need it, even if it isn't until you get home later that night. The same can be done with the notes app on your phone.
5. Organize from generating Ideas to Publishing your content.
If you want to deliver effectively, you need to organize your process. You may get an idea on the way home. You may get an idea while having your lunch. You dont want to miss those.
Once you have an idea, there should be a smooth process until you deliver the idea to your audience. It is difficult to research, read content from others, write it in your voice, and deliver it in 1 go. I dont think it is possible for anyone.
You may want to create a publishing flow. Allocate time for research and editing for repurposing (if you are publishing on more than one platform).
This is where I get stuck most of the time.
I have been working hard all week and weekend. but I dont find anything I have done.
I am sure you have that feeling as if you are a creator.
So I have designed and created the solution for this, and I have been using it.
Last week alone I have done more than what I do in a month. I know what I have done and what I have to do today.
Hitting that "published" button. Ticking that "Done" box makes me motivated everyday.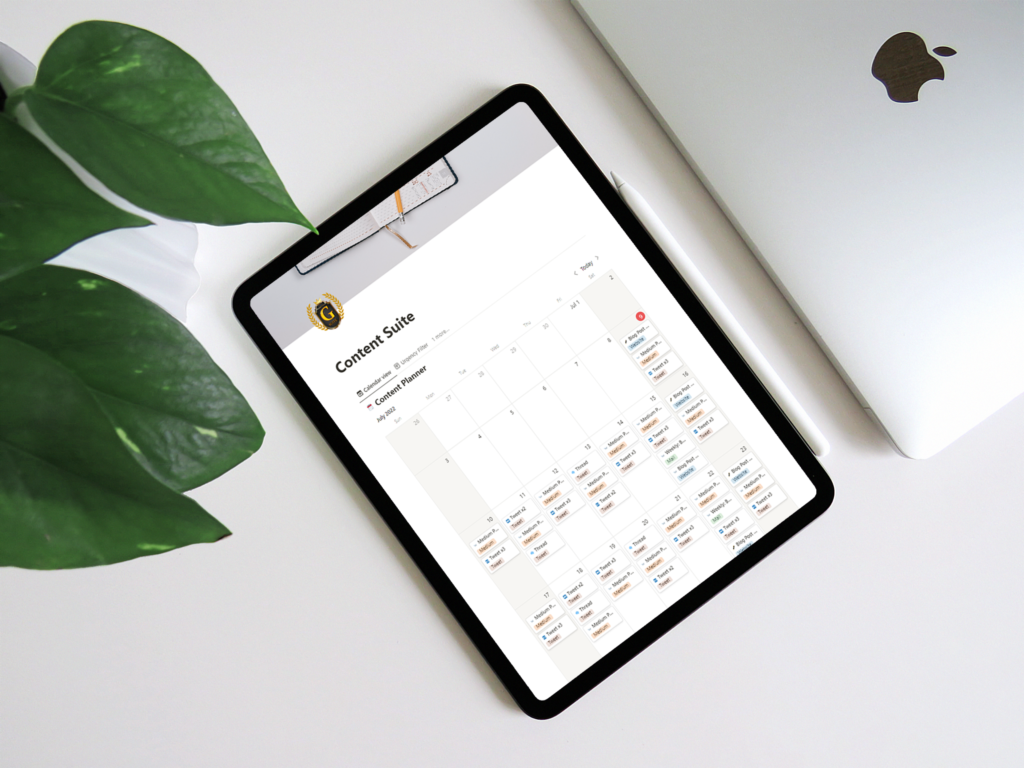 6. Find a Partner
Hitting a goal and maintaining your routine can be easy if you have a partner.
You can use a family member or a co-worker. But you two should be accountable for each other.
It is easy if you both have similar goals.
7. Be Flexible
There are some days you may need to give most of your time to your 9-5 That happens to me many times.
You may have planned something that day, So because of that engagement, you may not be able to work on your project today.
If so you should be able to shift your side project tasks to some other time.
That way you will not be distracted and you can stay focused. Because that is something that happens to me, I have included
it in my System
as well.
Thanks for reading, and I hope you learned something valuable
---
Whenever you're ready, there are 2 ways I can help you:
To Grow Your Twitter Account? here is all you need to start. (500+ students are learning)

Exact Strategies I used to grow my Twitter account (growing +10K followers/month)

​Get my Favorite 100+ Tweet Templates (700+ creators are using it)

Tweet templates I used gained Millions of Impressions/tweets